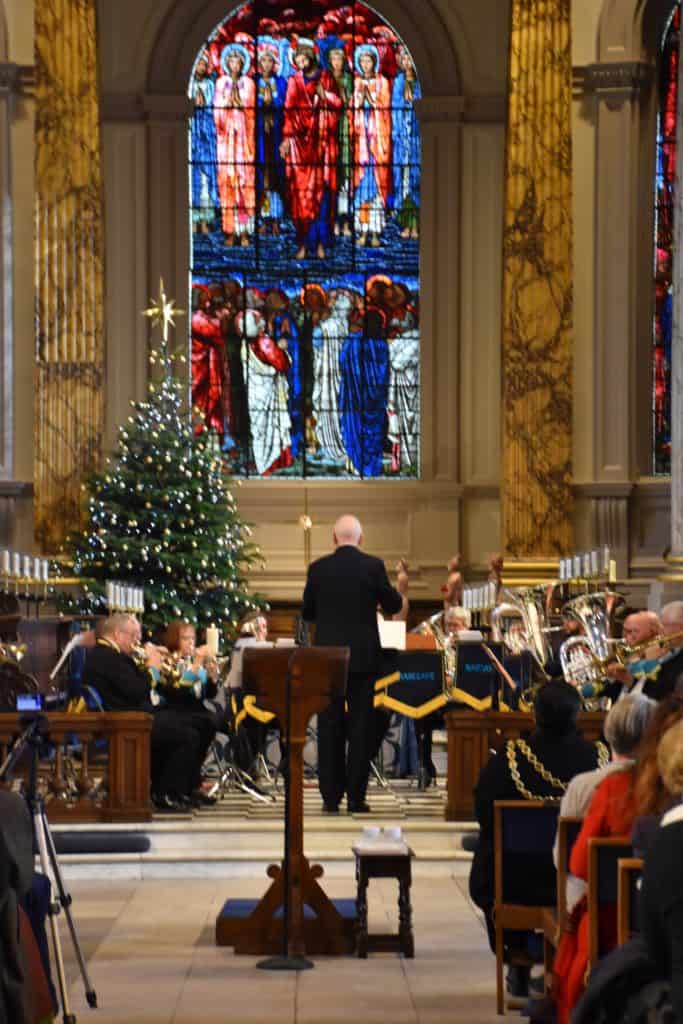 On the 12thof December, ChaplaincyPlus hosted two Carols for the Business Community services at St Philip's Cathedral in central Birmingham. These services occur every year and are popular. Whether, it was the bright, joyful lunch time service or the atmospheric evening one, people enjoyed themselves as they gathered to take time out from their busy lives and celebrate Christmas with carols and a talk given by Richard Borgonon.
The music was inspiring, with a collection of well-known carols, and featured an accompaniment by the organist and the wonderful Barclays Brass Band who took the roof off with their sound when they let it rip. Everyone seemed to thoroughly enjoy having a good sing.
The talk was given by Richard Borgonon about not underestimating this Christ child and was both challenging and inspiring. Referring to the Gospel of John helped bring alive what he was saying and it seemed clear that those in the congregation were connecting with him. As well as giving people something to think about during the service, he talked to people about how they could take things further if they wished*.
The lunchtime service finished with a blessing from Bishop David as well as a further sing of the rousing last verse of Hark The Herald Angels Sing. The evening service ended with a blessing given by Rev Rhiannon King.
We are so glad that these services were such a success. Thank you to all who attended them. Wishing everyone a very happy Christmas from all of us here at ChaplaincyPlus.
* If you would like to get your free copy of the Word One to One, or to meet with someone from ChaplaincyPlus, drop us an email on one2one@chaplaincyplus.org.uk