04.02.19
Seeing Clearly – Acting with Compassion
Free
Date and Time
Mon 04 Feb
February 4, 2019




1:05 pm - 1:55 pm
Location
1 Colmore Row
,
Birmingham
,
West Midlands
,
B3 2BJ
,
United Kingdom
01212369742
Description
An introduction to Meditation in the Christian Tradition
At the heart of Christianity there is an ancient contemplative practice that can change a person and change the world, but which for the majority of Christians remains undiscovered.
While we continue to see a decline in people regularly attending church services, their deep, genuine longing for the depth dimension of Christianity – of life – only seems to grow. Sadly, most people have no idea that Christianity has anything to say about this, or that is has its own vibrant contemplative tradition.
"Meditation is not the preserve of specialists. I know children of five, business leaders and Members of the House of Lords who use the same simple practice. The wisdom and healing processes of meditation are available to everyone because the fundamental workings of the human mind are the same for all of us. It's profoundly egalitarian. Even lawyers can do it!"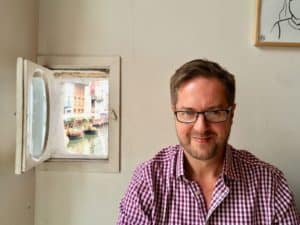 Chris Whittington was introduced to meditation in the Christian tradition at 19 when living at the Benedictine Monastery of Prinknash Abbey, spent a period as COO of the World Community for Christian Meditation, and regularly gives talks and leads retreats across the UK. He is also a Partner and Head of Education Law at Anthony Collins Solicitors.
This FREE event will be accessible to Christians of all denominations and to people of all faiths and none. Feel free to bring your own lunch.
Buy Tickets
We're sorry, but all tickets sales have ended because the event is expired.