15.04.19
Establishing Peace in Ourselves
Free
Date and Time
Mon 15 Apr
April 15, 2019




1:05 pm - 1:55 pm
Location
Two Snowhill
, Snowhill Queensway,
Birmingham
,
West Midlands
,
B4 6WR
,
United Kingdom
Description
MEDITATION AND THE DISCOVERY OF PEACE IN DAILY LIFE
We often forget that our thoughts and feelings are like waves on the surface of the sea. We become so preoccupied with their noise that we lose all sense of the peaceful depths that lie beneath them. Captivated and fascinated by these waves, we become like small boats trying to navigate the swell, often finding ourselves tossed about, and occasionally overwhelmed. Many people experience this as living lives that are distracted and dispersed, involving a sense of separateness, from themselves, from those around them and from God.
But there can be no separation from God. To paraphrase St. Augustine, God is never absent. Rather, it is we who are often absent from ourselves.
"Meditation in the Christian tradition is a simple practice through which we are gathered and unified and learn to be present. And as we learn to be present, we discover the peace we seek is always present."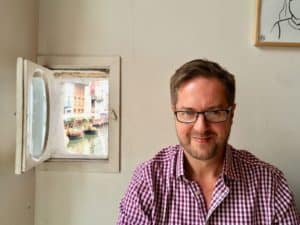 Chris was introduced to meditation in the Christian tradition at 19 when living at the Benedictine Monastery of Prinknash Abbey, spent a period as COO of WCCM, the World Community for Christian Meditation, and regularly gives talks and leads retreats across the UK.
He is also a Partner and Head of Education Law at Anthony Collins Solicitors.
This FREE event will be accessible to Christians of all denominations and to people of all faiths and none. Feel free to bring your own lunch.
Buy Tickets